Creative Watch Company has over 25 years experience in watches retail and in jewellery design and manufacture.

In that time we have sought to bring unbeatable value to our customers in our Birmingham branch.
Please don"t hesitate to contact us if you have any queries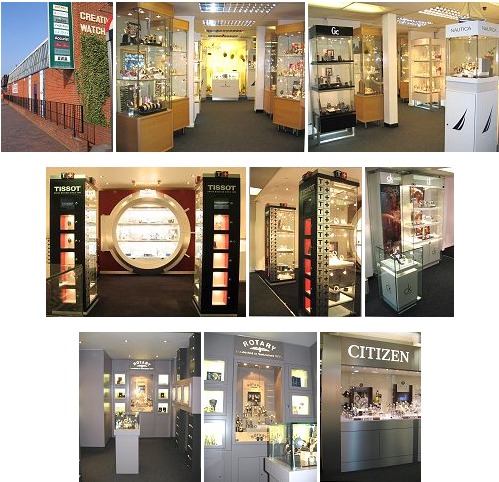 You can order in complete confidence with credit cards through our totally secure order form.
If you are unsure we will also take orders by telephone or fax.


Head Office
106-108 Vyse St.
Hockley
Birmingham
B18 6LP
UK
Tel +44 (0) 121 233 7455
Fax +44 (0) 121 233 1415
email:sales@medicaltags.co.uk

Vat Reg. No. 559073322
Customer Services

Phone Number : +44(0)121 233 1801 (standard call charges apply)
Monday-Saturday 9am - 5pm
Sunday 10am - 1pm
If you wish to comment on the service we have provided then either write to
Head Office Customer Services Department
or email customerservices@medicaltags.co.uk
We will acknowledge and respond to your email within 2 days.
We aim to provide un-rivaled value and service to our customers both at our shop and on-line.
If you feel we could improve any aspect of this site or our service please let us know. support@medicaltags.co.uk